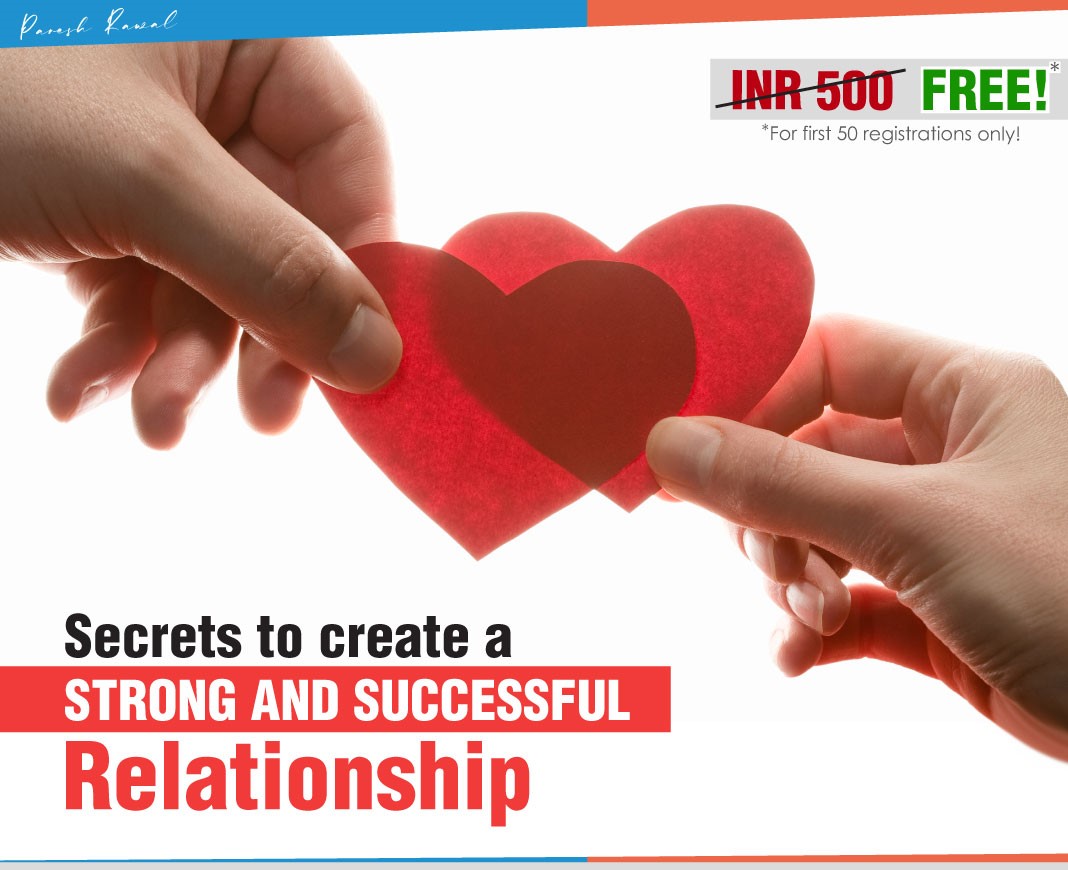 Is your relationship falling apart? Do you feel you're in a loveless relationship?
In this webinar I shall share with you 3 most important ingredients to create a strong and successful relationship. These will help strengthen your existing bonds and create long-lasting relationships.
Speaker
Paresh Rawal

Ex-Monk and Spiritual Life Coach

After graduation, instead of pursuing conventional careers, I chose the road less travelled. I became a monk, in search for the true essence of living and the purpose of life. I spent the next 12 years of my life as a monk, amassing knowledge on vedic secrets, spirituality and mythology. I developed a different perspective and understanding of life which helped me motivate and guide hundreds of youngsters at Kolkata, Mumbai, Bengaluru and other cities.